Key Features
Affordable 443 stainless steel construction offers strong corrosion resistance
Cast stainless steel burners offer exceptional longevity
Reliable flame thrower ignition does not require batteries or electricity
Heat zone separators allow you to create temperature zones for cooking at different temperatures simultaneously
Interior halogen lights and front panel LED lighting for evening grilling
The Sizzler Pro series by Summerset is packed with quality features and affordability in mind. Constructed with 443 grade stainless steel and built to ensure even heating, this gas grill offers a cooking experience that will satisfy outdoor chefs of any level. This 32-inch built-in natural gas grill is powered by four 14,000 BTU cast stainless steel burners that push a total of 56,000 BTUs. A 15,000 BTU ceramic rear rotisserie burner expands cooking options, allowing you to slow roast poultry and other meats. The cooking space measures 740 square inches, and the grates are built from 8mm stainless steel rods. The SIZPRO32-NG grill also features an easy-clean briquette system, which helps reduce flare ups and ensures the grill has even heating across the grilling surface. Ignition is safe and convenient, thanks to a flame-thrower style ignition that also includes a manual flash tube backup. The hood of the grill is double lined to help prevent discoloration, and it boasts a 3-inch temperature gauge which helps keep track of internal temperatures

Interior Cooking Lights
HALOGEN LIGHT BULBS
The Sizzler Pro packs tons of features on top of quality construction and affordability. Grilling into the evening is not an issue on the Sizzler Pro! Bright Interior Cooking Lights to make for a premium grilling experience from top to bottom.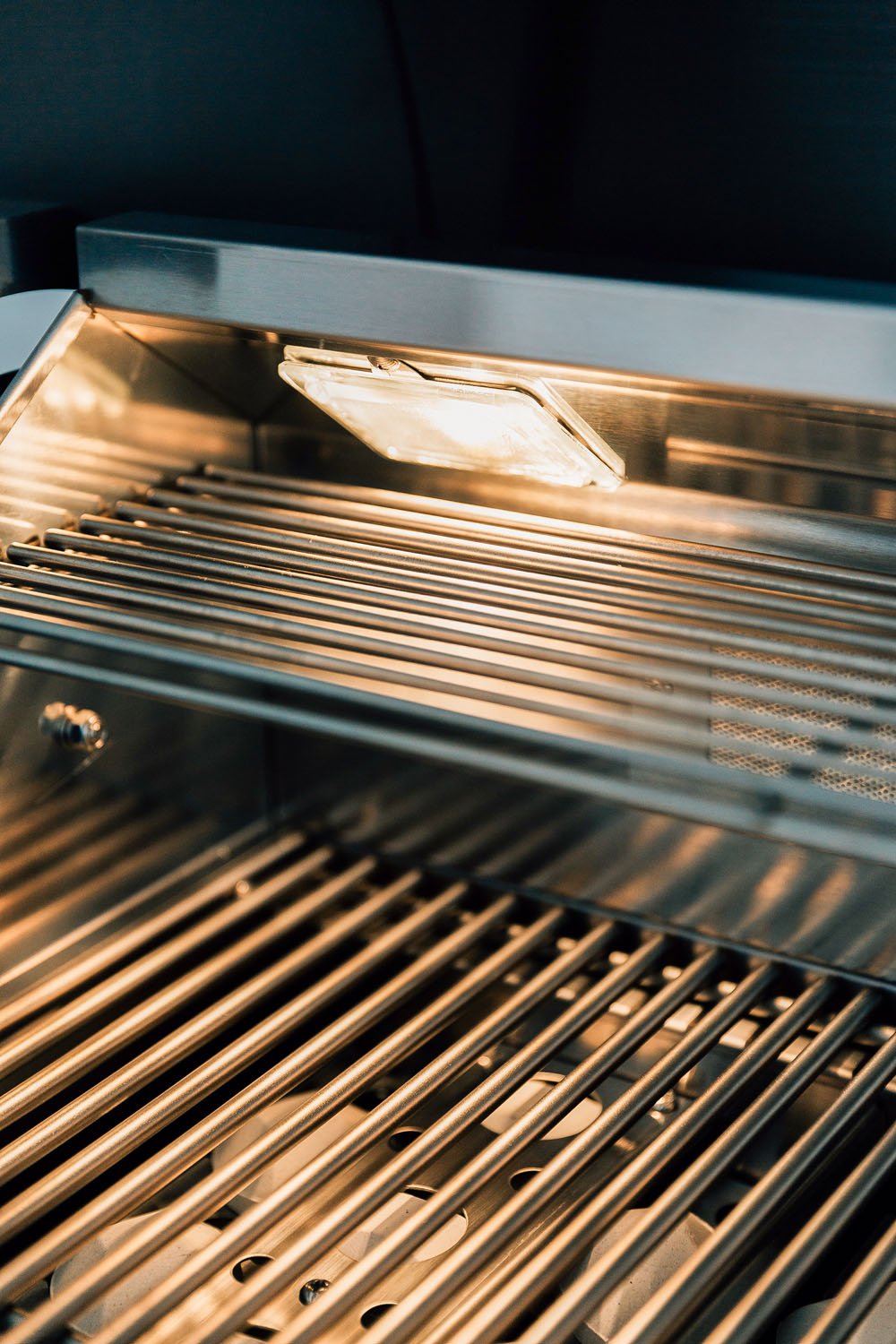 Stainless Steel Tube Burners
12,000 BTU RATING
Summerset Tube Burners are versatile and capable of cooking anything to perfection. Made of high quality stainless steel, these burners offer durability, ruggedness and can handle high BTU power at the turn of a knob!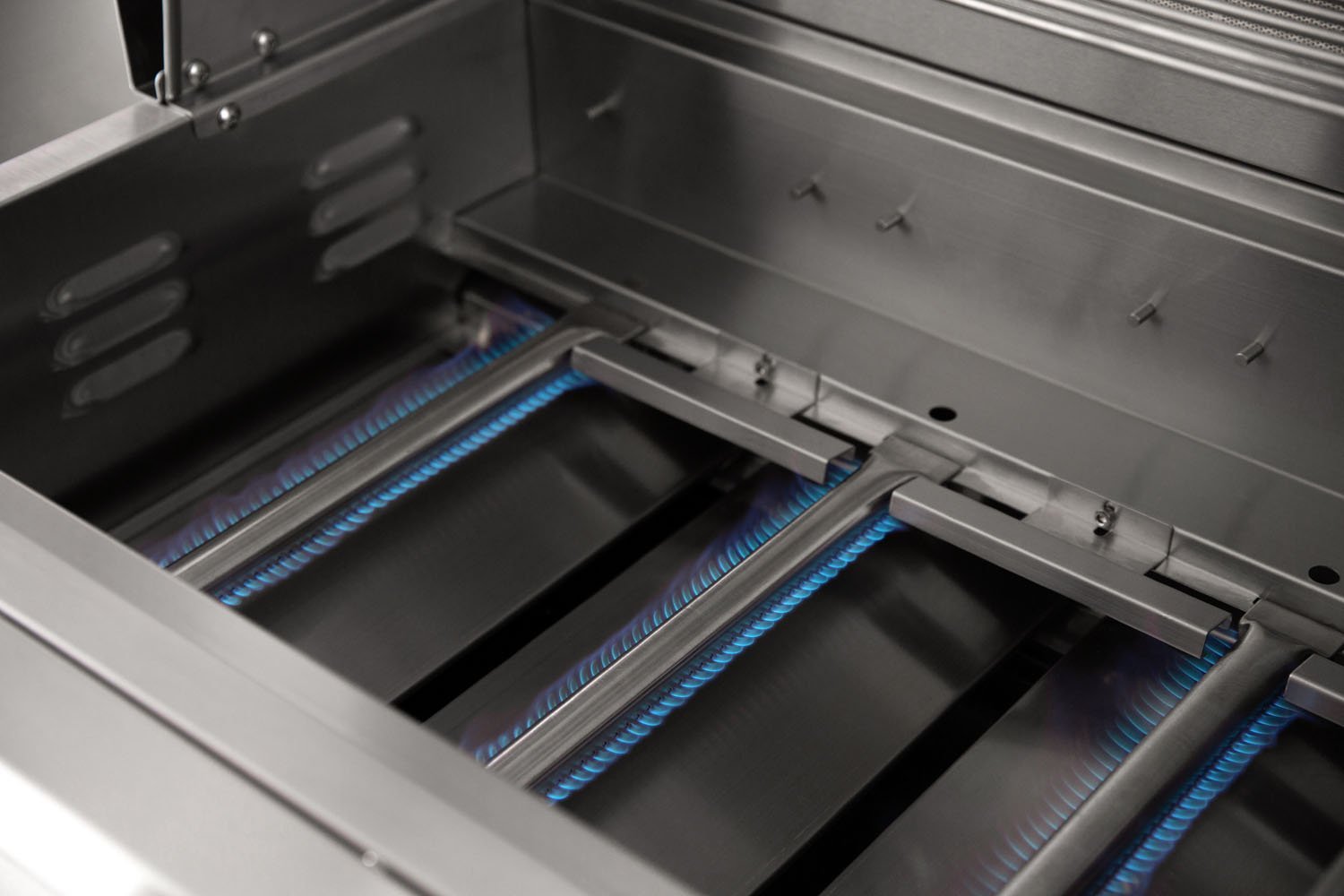 ---
Locked-in Briquette Trays
HEAVY DUTY LOCKED-IN BRIQUETTE TRAYS
Evenly disperse heat across the entire cooking surface. Commercial grade locked-in briquette trays ensure an even cooking surface and reduce dead zones. Our commercial grade locked-in briquette trays will last for years to come!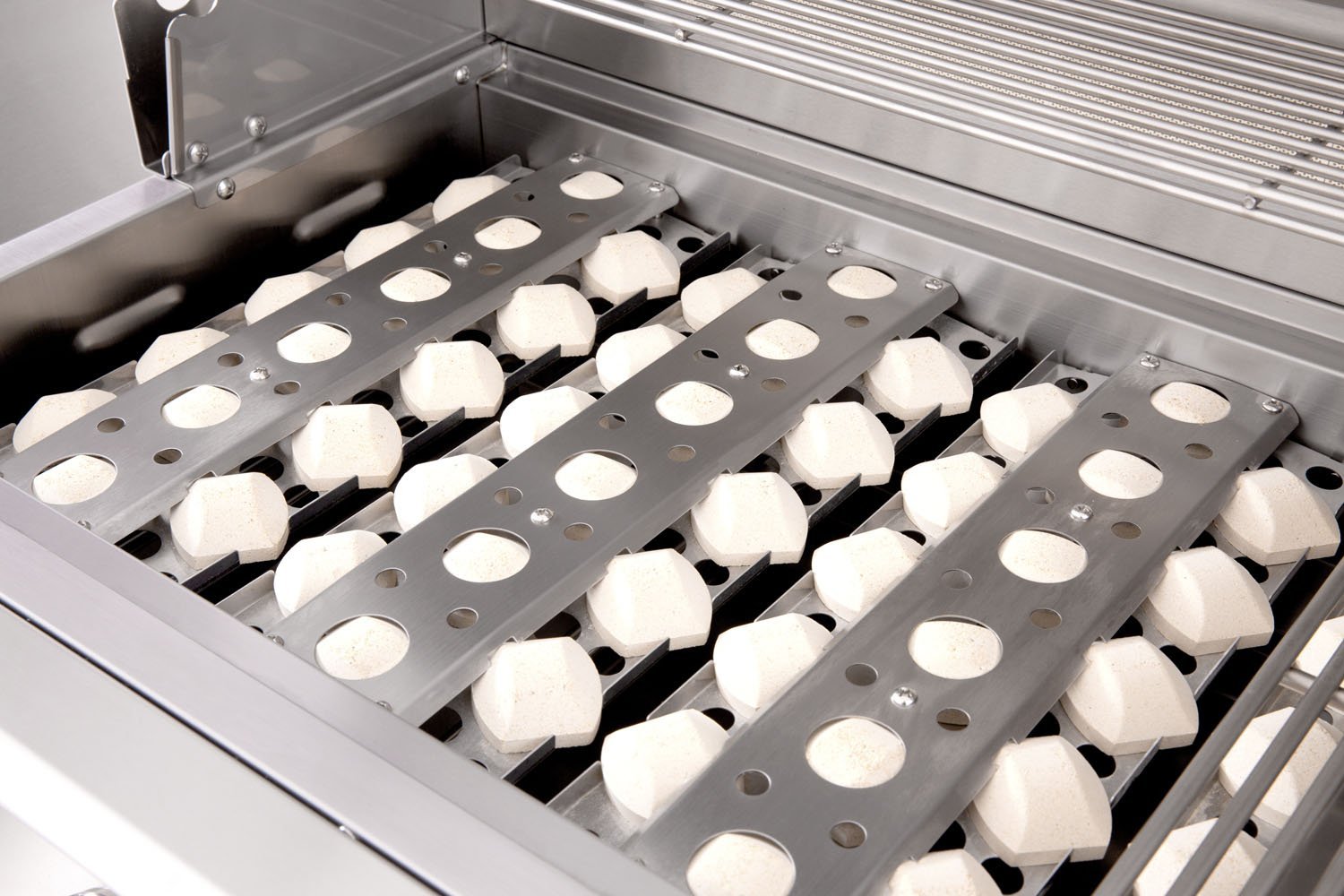 ---
CALIFORNIA PROPOSITION 65 WARNING:  Some products can expose you to chemicals which are known to the State of California to cause cancer, birth defects or other reproductive harm. For more information on Prop 65, visit: www.p65warnings.ca.gov